Faculty of Science, Chulalongkorn University, Thailand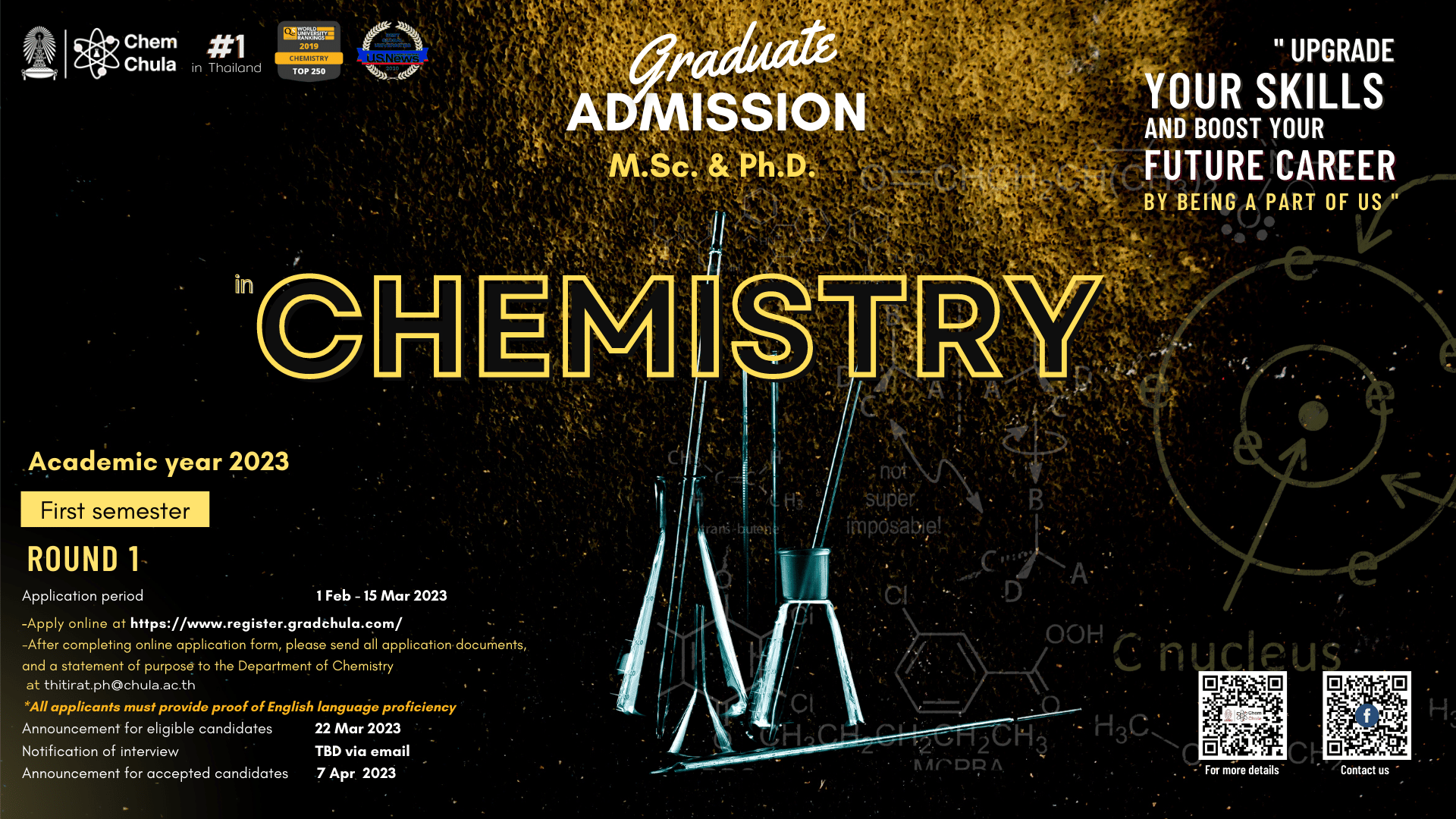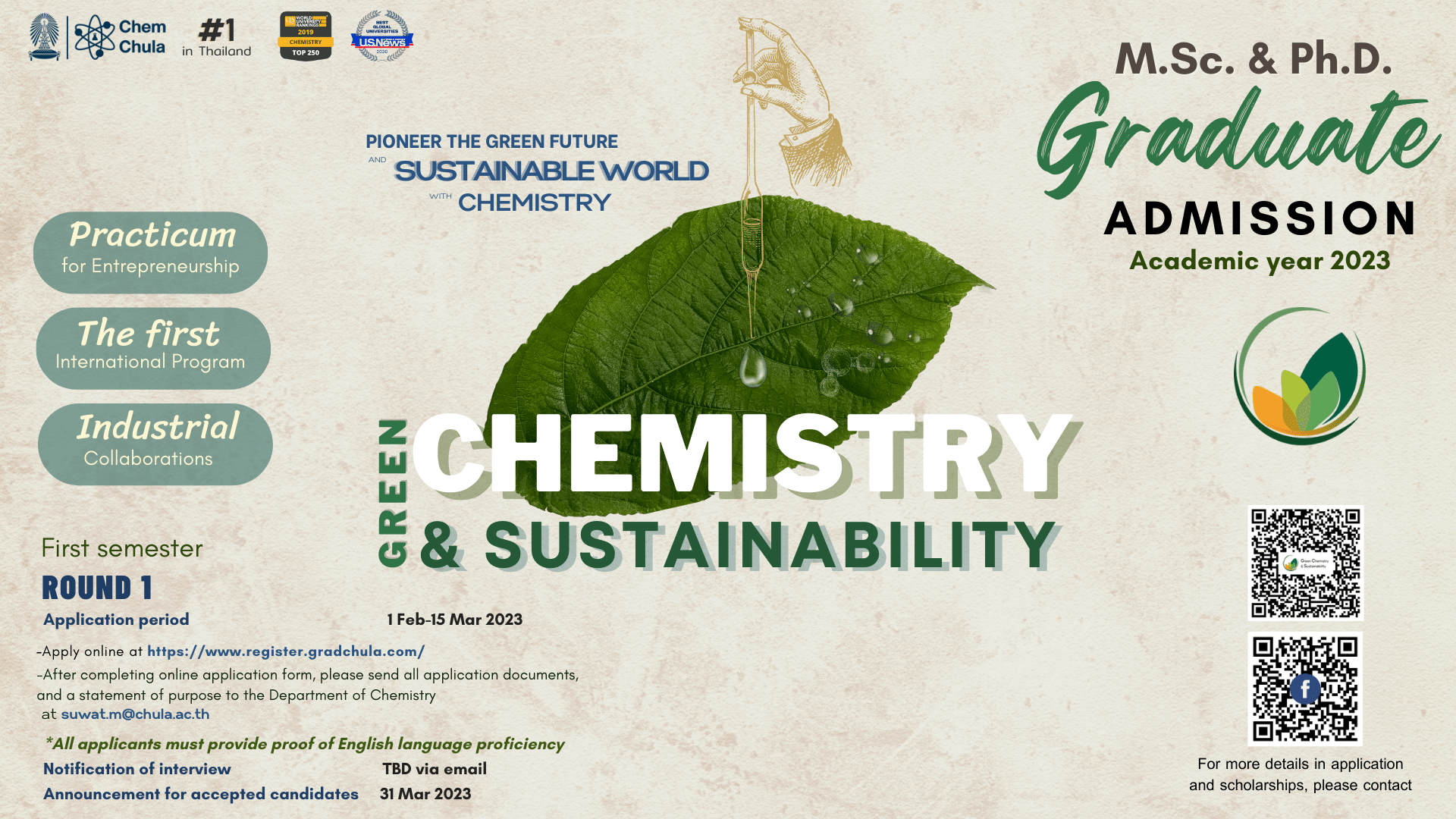 For anyone who is interested in our graduate programs at the Department of Chemistry, Faculty of Science, Chulalongkorn University, you can now watch a recorded live "Active Recruitment 2022" program
This talk will provide the key information about our two graduate programs:
Simultaneous extraction and colorimetric detection of ions using gel electromembrane extraction technique
A total integrated electrocolorimetric sensing approach consisting of gel-based electromembrane extraction and colorimetric detection in a one-step process was developed. This system was designed using colorimetric reagents pre-added to the agarose gel for the determination of the following two model analytes: iodide for negative ions and nickel for positive ions. In this system, when a voltage was applied, the analytes were extracted and transferred from the sample solution (donor phase) to the gel (acceptor phase). The analytes then simultaneously reacted with the colorimetric reagents inside the gel. These colors were then analyzed using either a portable spectrometer or smartphone and even could also be distinguished with the naked eye. These systems were successfully applied to the determination of iodide in iodide food supplements and nickel in chocolates, showing a negligible matrix effect. This approach could also be extended to other analytes and detection systems to develop sensitive, simple, and environmentally friendly sensing approaches.